Why Buy Used Cars?
By admin | Posted in Uncategorized on Wednesday, August 5th, 2020 at 6:11 pm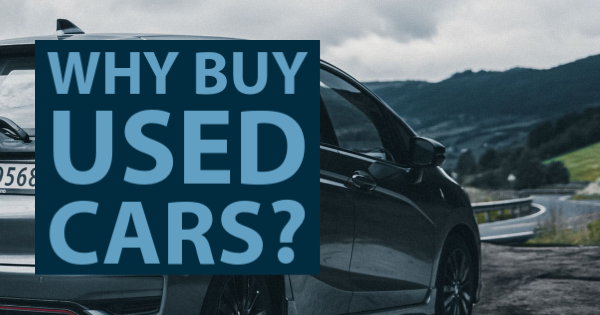 When you're in the market for a vehicle, used cars are an option to consider. In fact, of all the cars sold in the United States, 75% of them are previously owned. Why do so many people buy from a used car dealer when they can buy a new car?
There are many reasons to consider a used vehicle over a new one. Once you realize the value in buying a used truck, used SUV, or other used cars, you will think twice before buying a new one in the future.
Used Cars Are More Affordable
Perhaps the main reason to buy used cars is this: they have a lot of value to you as a budget-minded person. Many used cars under 10000 are available to you so you can get a car that is worth it to you and have many varieties and makes and models to choose from.
Used Cars Are More Available
Have a specific type of car in mind to buy but you aren't sure you can afford it? Have a make and model in mind but the newest line isn't out on the market yet? Used cars are readily available at most auto dealerships and can give you great value for your money. You can find a used car dealer in your area who can help you located low cost cars if they don't have any already in their lot.
Used Cars Are Worth More
As soon as you drive a car off the car lot, it's losing value. When you invest in a pre owned car that is only a few years old, it actually has the best value of any vehicle, new or used. Used cars in general are a better value because they depreciate at a lower rate and most of the depreciated value has been taken out of the vehicle. If you want the most for your investment, get a used car you can rely on.
Whether you need a new car because your older car is broken down, you have to get a second vehicle for work or school, or you just have some extra money and want to see what's on the market, buying used cars can be best for you. Explore your used car options at your local car dealership to see what's best for you.